Meet our Staff
We have a very dedicated, highly skilled staff, characterised by diversity. This makes for an interesting mix of backgrounds, skills and talents, all to benefit our children. We are lucky to have such wonderful people working in our school!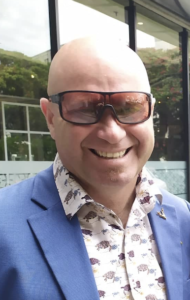 Rob Pratt
Nau mai haere mai,
Pukehou School is a wonderful school in the heart of Central Hawkes Bay which I feel privileged to lead. I come to Pukehou from Kererū School where I was Principal (and Teacher) for four years. Prior to that, I was at Mayfair School in Hastings for five years. I came to teaching late, retraining in 2010 after being in the NZ Police for more than 15 years. For nearly 12 of those years, I was the Youth Aid Officer in CHB. During that time, I worked closely with local schools and ran a number of Blue Light activities for children and youth. I also partnered with EPIC to develop positive direction programmes for youth. My experiences ignited in me a desire to teach – a decision that I don't regret.
At Pukehou School, we have a talented, dedicated, and dynamic teaching team who work tirelessly to achieve fantastic success for our learners. Our ākonga (learners) are a pleasure to teach. Their enthusiasm, curiosity and 'can-do' attitudes make for memorable learning experiences.
I am a strong believer in a values-based approach to education and feel that all children should be equipped and empowered to achieve success on their terms. Learning can and should be fun!!
My wife Angie is a secondary teacher (Science and Biology) and we have three (grown) children who have all followed their own paths. Lockie is a Policy Analyst with the Matamata-Piako District Council, Cam is a qualified Builder in Hastings, and Alanah is in the final year of her studies towards a Masters' in Teaching (hoping to teach Science and Math like her mother!).
I am an active relaxer passionate about a range of sports, especially rugby. I a gym nut who gets cranky without my daily fix of exercise and you'll often find me out in the playground at school playing!
I thank you for the privilege of teaching your children and invite any prospective families to visit and check out our fantastic little school.
Ngāmihiu nui,
Rob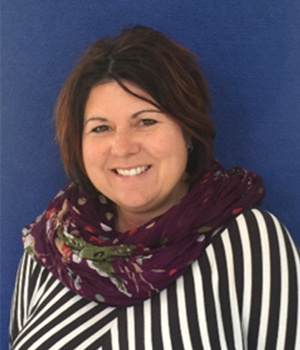 Deputy Principal / Yr 5 / 6 Teacher
Rachael Strong
Mother of a pigeon pair and wife of an Englishman. Born in Balclutha and have loved living in Hawke's Bay since the age of 15. Passionate supporter of the Hurricanes, All Blacks, Black Caps and Silver Ferns, as well as any team that my son or daughter or any Pukehou Pupil are in.
Active wear is not my bag but I lurk on the side-line of any sport. Comedy and a page turner are my idea of fun. More travel is my ultimate ambition, so much to see and do both here and abroad. Climber, I am not but I have been to base camp of Mt Everest. Taught at Pukehou School since 2008. I believe that school should be the best adventure in town and that learning is contagious!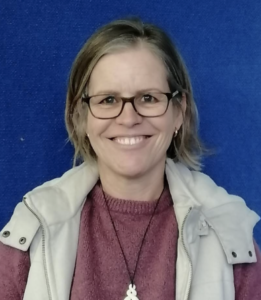 READ MORE
Kia ora koutou,
Ko Sarah Lee tōku ingoa.
I'm excited to be the new Reading Recovery teacher at Pukehou School.
I've been teaching for many years, since 2011 in Hawke's Bay and CHB.
I've been married to Matthew for 20 years and our daughter, Samantha, is 18.
In my spare time I like to read, walk and learn Te Reo Māori.
Ngā mihi
Mrs Lee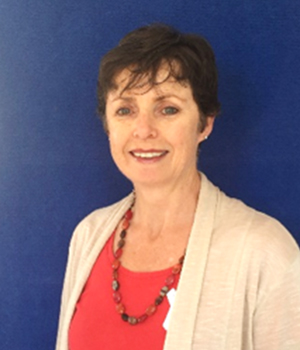 Director of First Impressions
Jacqui Gilbertson
My connection with Pukehou School started in 1998 as a part time volunteer Teacher Aide.  When in 2000 I was fortunate enough to gain full time employment, working in the junior classrooms and the office, I enrolled my son at Pukehou School where he stayed from Year 4 to Year 8.
Currently my role is almost completely administrative although I always jump at any chance to work with the children.  It's a real bonus when I get to go on any class trip. I am also Board Minutes Secretary.
My hobbies include gardening, reading and cooking. My main source of exercise is yoga which more recently I have introduced to the students, leading them gently through some stretching, twisting, balancing and deep breathing exercises.  I thoroughly enjoy watching the children blossom, flourish and grow as they work their way up through the school.
Staff
| | |
| --- | --- |
| Principal: | Rob Pratt |
| Deputy Principal / Yr 5 /6 Teacher: | Rachael Strong |
|  Yr 7 / 8 Teacher: | Lauren Riwaka |
|  Yr 2 / 3 Teacher: | Vanessa Osborne |
|  New Entrant / Yr 1 /2 Teacher: | Heidi Slavin/Bethany Wickham |
|  Reading Recovery Teacher: | |
|  Teacher Aide: | Laura Thornhill |
|   | |
| Director of First Impressions: | Jacqui Gilbertson |
Board of Trustees
Board Chairperson:
Caroline (Pixie) Seligman
 Parents Representatives:
Aidan Cudby

Angela (AK) Hansen

Blair Slavin

Jess Trew

Staff Representative:

Principal:

Vanessa Osborne

Rob Pratt